Sponsors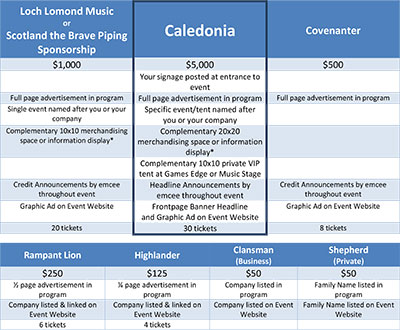 The Octorara Covenanter Presbyterian Foundation is pleased to announce the date of our annual Covenanter Scottish Festival and Highland Games which will be held on the grounds of the Middle Octorara Presbyterian Church and Octorara Covenanter Presbyterian Church on September 10, 2022, from 9:00am to 5:00pm.
This event provides a great opportunity to help preserve our history and culture and at the same time build close ties to our great community. Sponsorship provides advertising and exposure to potential consumers and business associates.
The Octorara Covenanter Presbyterian Foundation is a 501(c)(3) Nonprofit Organization. Sponsorship opportunities range from $50 to $1000 and beyond. Full details of Sponsorship Levels, emoluments and more can be found on the attached Sponsorship Letter.